Eloise at the palace!
Children's wear designer Rachel Riley (and Princess Kate's go-to label for Prince George) is launching a new Eloise-themed collection to mark the 60th anniversary of the famed children's stories.
"For me, it's just a match made in heaven," the British designer tells PEOPLE.
"She was created in 1955, so it's an era that's right up my street, and I've always loved the fun illustrations," explains Riley, whose sales have boomed since George started wearing her designs.
The beloved book series follows the adventures of mischief-maker, Eloise, a 6-year-old girl who causes mayhem at the Plaza hotel, where she lives with her British nanny, her dog Weenie and her turtle Skiperdee.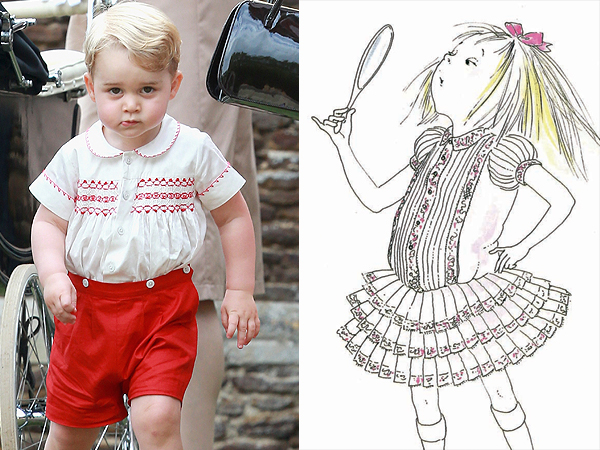 Getty; Courtesy Rachel Riley;Prince George and Eloise