Jaime King knows that it isn't always easy finding the perfect fit when dressing for two.
"It's very interesting. There's not a lot of brands out there that have maternity clothes that make you still feel modern, sexy, beautiful, elegant — and the way that you want to feel — and also, really comfortable at the same time when you're pregnant," King, who announced her second pregnancy in February, tells PEOPLE.
But the expectant mama says that ever since she "became a pregnant lady with [her] first child," son James Knight, she's been a huge fan of one particular maternity apparel retailer: A Pea in the Pod. And now the mom-to-be is their official new brand ambassador.
"I really appreciated that they had some really wonderful brand collaborations [and] that the clothing themselves were something that I actually wanted to wear and that I felt good in," King, who has linked up with the retailer for their fall 2015 campaign and new denim line, Luxe Essentials Denim, says.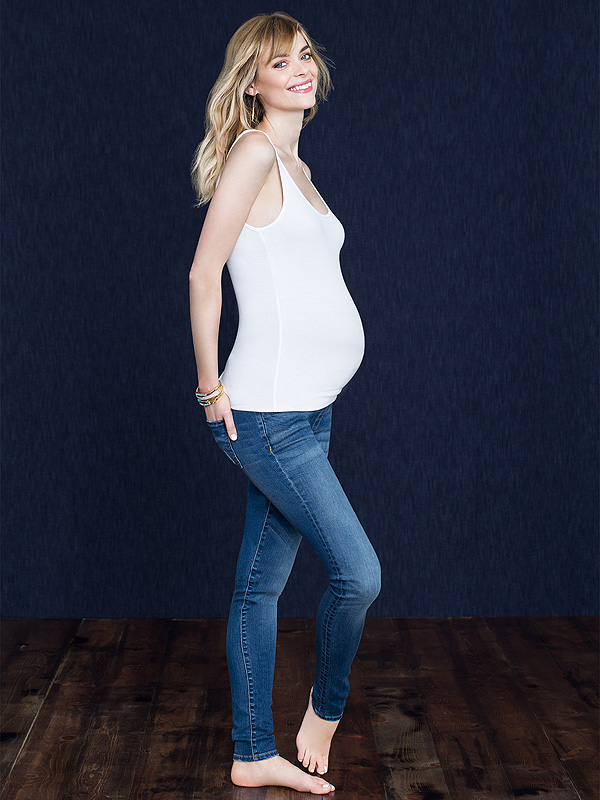 Courtesy A Pea in the Pod