Prince George may only be 8 months old, but he's already stealing the royal limelight with his adorable fashions.
While posing for the recent official photograph with his parents, the Duke and Duchess of Cambridge, and dog Lupo at Kensington Palace, the little prince sported a powder blue knit top bearing his name.
The bespoke cashmere jumper was gifted to Prince Charles by Welsh knitwear brand, Corgi and the doting grandfather was only too happy to pass it on.
"We were thrilled when we noticed that he was wearing our gift," Chris Jones, a director at the company, said in a statement. "It was a lovely, natural family photo," he added.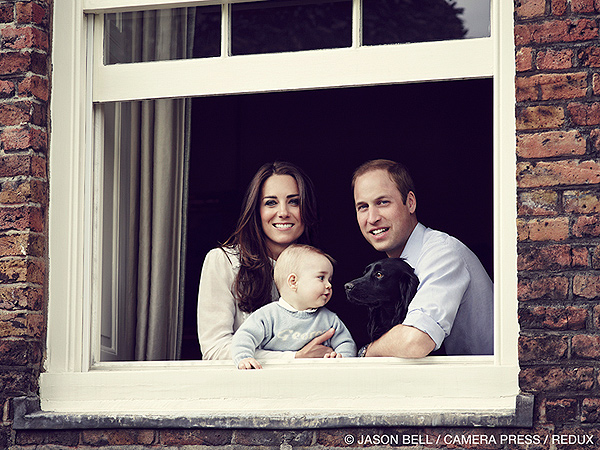 JASON BELL/CAMERA PRESS/REDUX