Curtis "50 Cent" Jackson's son is giving him a run for his money.
The adorable 2-year-old — who donned a dapper suit — kept a good grip on his model mama, Daphne Joy, as she carried him down the runway for the Isabella Couture fashion show, which kicked off L.A. Fashion Week on Tuesday.
"My son got cold feet at the last minute so mommy had to walk with him," she wrote on Instagram. "He was the youngest model in the show and he handled it so well up until the last moment!"
After showing off his modeling skills, Sire sat front row with his proud parents — who snapped photos of their mini model — to watch the event.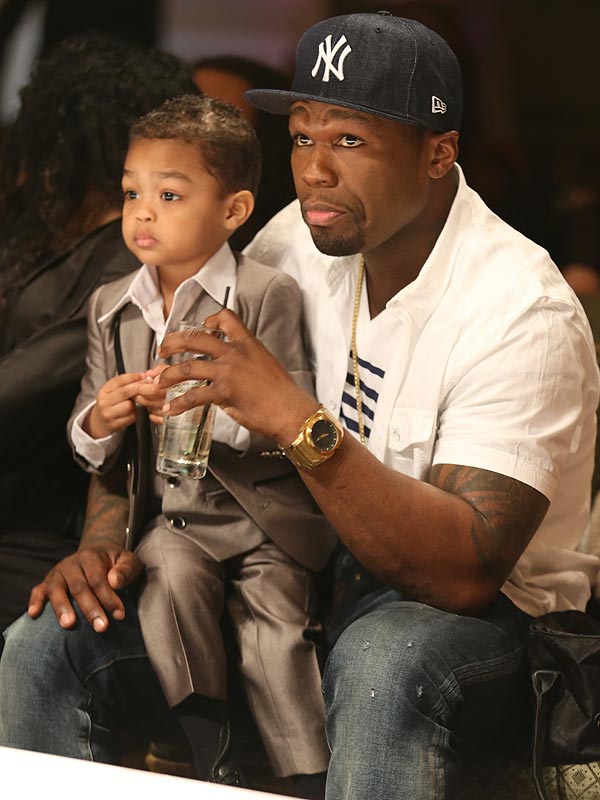 SUN OF HOLLYWOOD / SPLASH NEWS