Penelope Disick and her cousin North West not only share a secret language — they also have a birthday swimsuit style in common!
Kim Kardashian West and Kanye West's older child recently turned 3. And in an adorable birthday video posted to her mom's Instagram account, she's wearing the tropical Firefly One Piece Bow Back suit by PilyQ.
Weeks later, the daughter of Kourtney Kardashian and Scott Disick sported a similar print by the same brand during her 4th birthday festivities. For her water adventures during a Bahamas boating excursion with her mom, Penelope wore the PilyQ Girls Mix Up Ruffle Bikini in Aloha ($74).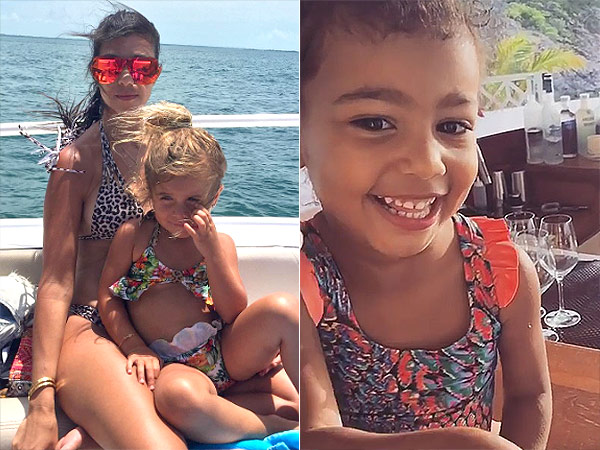 Kourtney Kardashian/Instagram; Kim Kardashian/Instagram