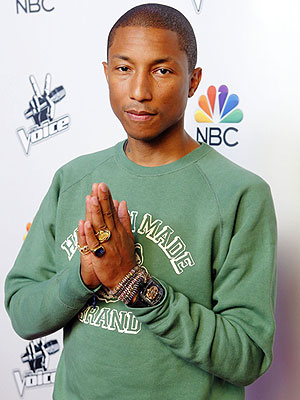 Trae Patton/NBC/NBCU Photo Bank/Getty
Clap along if you feel like Pharrell Williams will be a great writer of children's books.
The singer, songwriter, producer, fashion designer, entrepreneur and Voice judge is adding author to his résumé, having inked a deal with Putnam Books to write a series of picture books for kids — beginning with one based on his global megahit, "Happy."
The first book, also called Happy, will be published Sept. 22 and feature photographs of children from around the world "celebrating what it means to be happy," Putnam said Tuesday.
The publisher, which is a division of Penguin Young Readers, plans a first printing of 250,000 copies.
"I'm humbled by the global success of 'Happy,' but especially in awe of the song's young fans," Williams said in a statement.