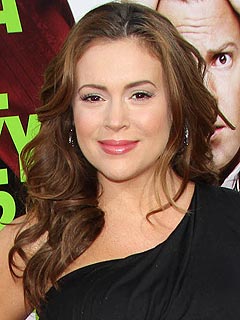 INF
Since she's one of our favorite new moms, we enjoy checking Alyssa Milano's personal website for baby updates.
And whether she's sharing details about her baseball-themed baby shower or new photos of 5-week-old son Milo, the actress never disappoints.
This week, Milano posted a list of her top mommy and baby must-haves, which includes everything from gripe water and Angel Baby Bottom Balm to swaddle blankets and Arm's Reach co-sleeper.
She even reveals how she makes her own baby wipes.
Want to see more of Milano's baby essentials? Go to alyssa.com.