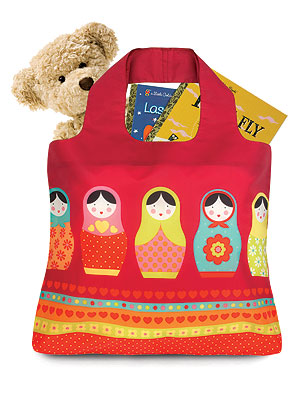 Courtesy Envirosax
Ready to go green?
With Earth Day coming up this weekend, it's all about doing your part for the planet.
So to help you and your mini tree huggers celebrate the big day (and beyond!), we've rounded up some of the coolest eco-friendly clothes, toys and gear.
And what better to set things off than outdoors with a picnic at the park?
Perfect for storing snacks and accessories for the whole gang, Envirosax's Babushka Tote ($9) is lightweight, portable and waterproof.
And thanks to its reinforced seams, it holds as much as two plastic bags combined.