It looks like the new addition to the West family will have some bling to match Daddy's!
Kim Kardashian West shared a sweet pic of two diamond-covered gold chains on social media Thursday. The only difference between the two is the size, as one is made for a baby-sized neck.
"#LikeFatherLikeSon Thank you so much @lorenridinger @jrridinger @amberridinger @duanemclaughlin for the chain to match daddy's!" the 35-year-old reality star captioned an Instagram photo.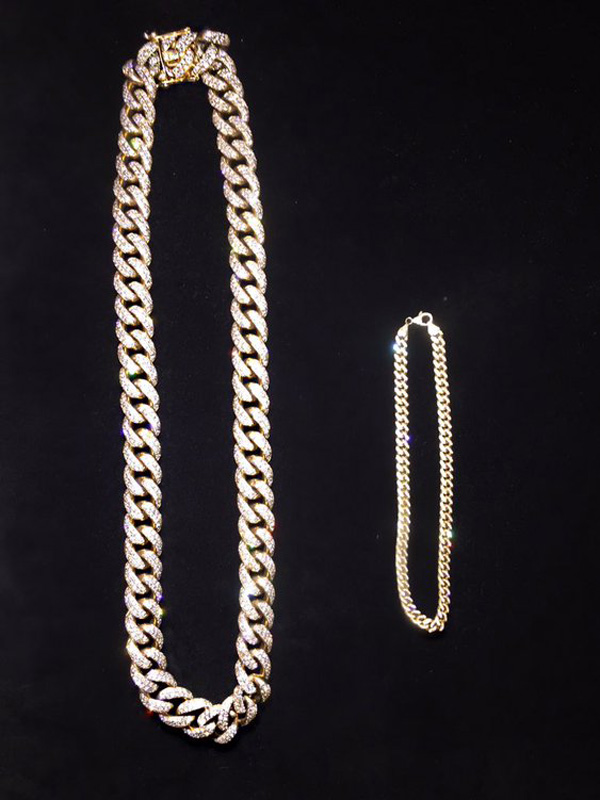 Courtesy Kim Kardashian West