Carrie Underwood's stylist took the wheel on this one — and hit a home run.
The superstar, 32, stepped out on the red carpet for the first time since giving birth to son Isaiah Michael in February, looking radiant as she was warmly cheered by her peers and fans at the CMT Awards on Wednesday.
"Having a baby definitely changes your routine, and I have to work around his schedule," Underwood recently told PEOPLE of her exercise regimen while shooting the fall campaign for her new fitness line, Calia.
"Whenever he goes to sleep, I do the things I need to do for myself and make workouts happen when they can."
The "Good Girl" singer — who will perform her duet "Somethin' Bad" alongside Miranda Lambert — wowed in a Thomas Wylde dress and Jimmy Choo shoes, paired with Kimberly McDonald jewels and a Deepa Gurnani clutch.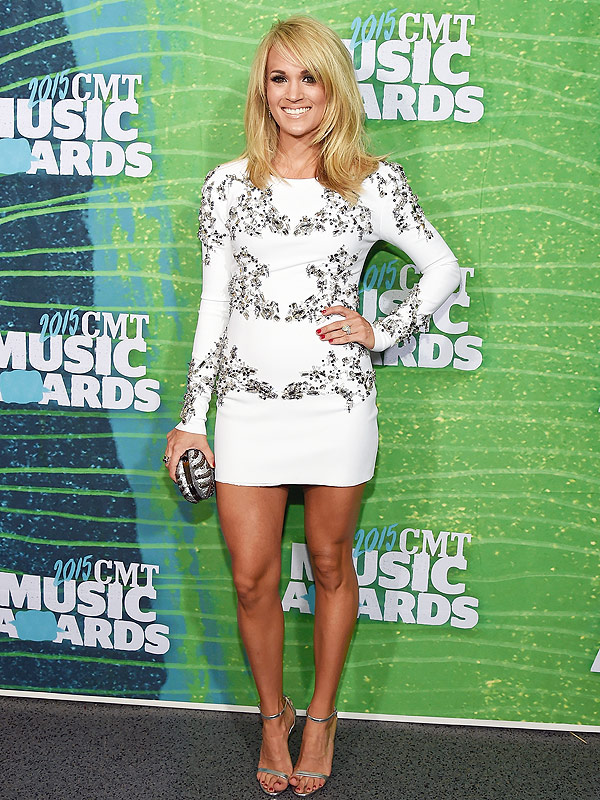 Rick Diamond/Getty