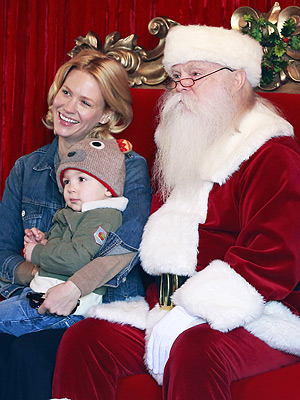 FameFlynet Pictures

Say cheese!
With only weeks to go until Christmas, January Jones and her son Xavier Dane got in the holiday spirit by posing for a picture with Santa during a visit to The Grove on Thursday.
After reveling in the mother-son cuteness, we also noticed the 2-year-old's adorable hat and jacket.
Unfortunately we couldn't figure out who makes his animal knit cap, but it didn't take long for us to track down his outerwear as LeTop's Rescue Pilot Bomber Jacket ($48), which comes with a warm quilted lining.
Our only question: could the elves get to work on one in our size?