No signs of donkeys here: Phaedra Parks's nursery for her second son is all about spotlighting man's best friend.
The cutesy sleep space — a surprise from Parks's mom after the Real Housewives of Atlanta star welcomed now 7-month-old son Dylan — prominently features the Red Doggy Days pattern from Carousel Designs.
Once the proud grandma had chosen the pooch-worthy print, she turned to the company's interactive nursery tool, focusing on four rich hues (dark brown, gray, red and mustard yellow) to piece together everything from cozy bedding to matching window treatments and extra ottomans that doubled as storage space.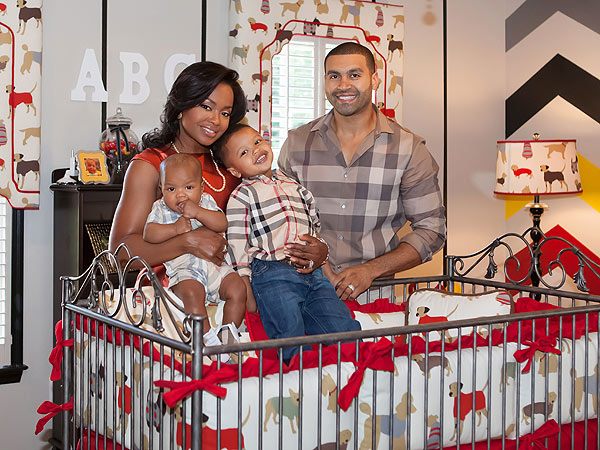 Kristi Motter