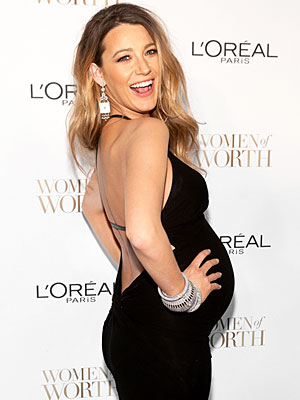 D Dipasupil/FilmMagic
Blake Lively opens up about her baby joy, beauty secrets and more. Subscribe now for instant access to the exclusive PEOPLE interview.
From the red carpet to the streets of New York City, Blake Lively had one seriously style pregnancy.
But just how did she keep up her fashion-icon status while dressing for two? Because she didn't mess with her personal style.
"It's important to still feel like yourself, because so much of your life is changing," the new mom and founder of the lifestyle site Preserve tells PEOPLE of her pregnancy in this week's exclusive cover story.
"I would've felt foreign in my own body if I'd started dressing differently."
She means it: One of her standout red carpet looks during her pregnancy turned out to be a dress that wasn't meant for a baby bump!