She's tickled pink!
In anticipation of her baby girl's upcoming arrival, Vanessa Lachey joined family and friends for a garden get-together on Saturday.
"Today was a good day! The perfect 'sprinkle' of love," the mom-to-be wrote alongside a snapshot of her and husband Nick Lachey posing in front of a spread of sweet treats.
Guests noshed on cupcakes topped with pink icing and a three-tiered ombre pink and white cake.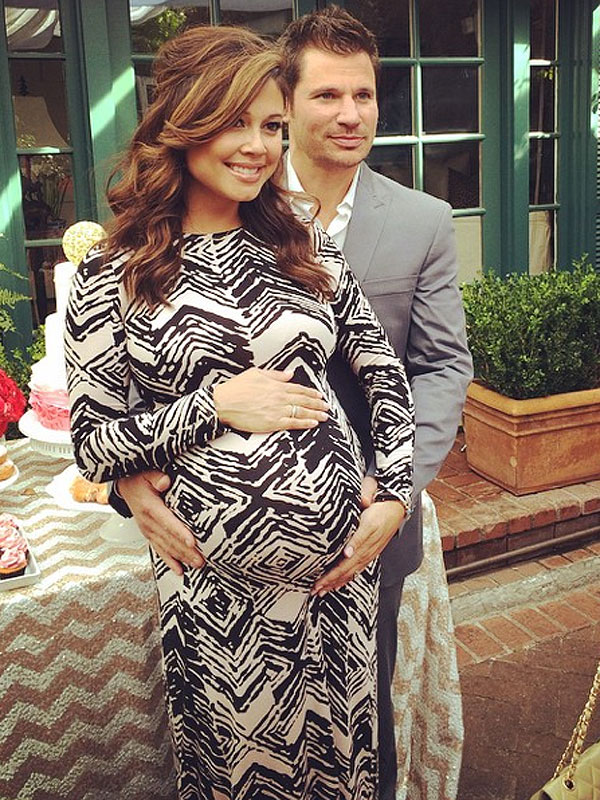 Courtesy Vanessa Lachey