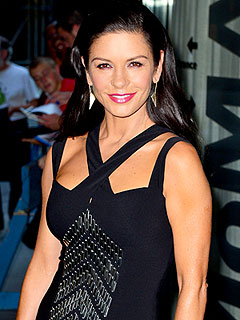 James Devaney/Wireimage
After her return to the spotlight, Catherine Zeta-Jones is ready for a vacation — with her family.
"My kids are in camp — they are finishing next week. [Then] we're going to our house in Canada," the actress tells PEOPLE at the New York premiere of her film Red 2 on Tuesday. "We'll swim in lakes and go to the beach somewhere, swim in the ocean and just be together."
No word on if husband Michael Douglas will be along for the trip, although the actor has been very supportive of his wife as she recently underwent further treatment for Bipolar II disorder.
Zeta-Jones, who revealed she just got back from visiting her children Dylan, 12, and Carys, 10, at camp, is ready for some fun in the sun.
Read More