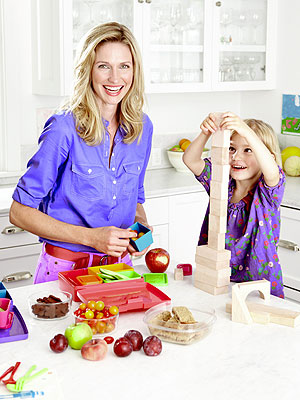 Maren Caruso
Catherine McCord has had a lot on her plate — figuratively and literally! — since debuting her family-friendly recipes website, Weelicious, five years ago.
Not only is she busy running behind her two adorable school-aged kids (Kenya, 6, and Chloe, 4), but the Institute for Culinary Education alum recently released her second book, Weelicious Lunches: Think Outside the Lunch Box, this fall.
McCord gave us a sneak peek and from stuffed pizza rolls to chocolaty vanilla wafers, it's chock full of yummy dishes your kids will love to pack up for school.
Even better? To help you get a jumpstart on making healthy and delicious lunches for the tots, the meal planning guru is sharing some of her fave recipes. Check them out below:
Read More