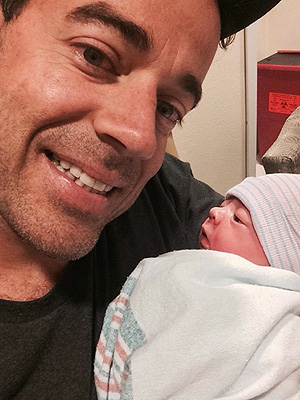 Courtesy Siri Pinter
Forget the Orange Room, Carson Daly is thinking pink!
The host of The Voice and Today's digital studio welcomed his third child with fiancée Siri Pinter, daughter London Rose, on Wednesday, Aug. 20, the Today show announced on its Twitter feed early Thursday morning.
The post was accompanied by a sweet Twitpic of a beaming Daly as he held his new baby.
Pinter, a food blogger, followed up with a Tweet of her own, writing, "Thanks for all the love!"
The wee one, who was born just a week after Daly's Today show colleague Savannah Guthrie welcomed her own daughter, weighed in at 8 lbs., 11 oz., and measured 22 inches long.
Read More