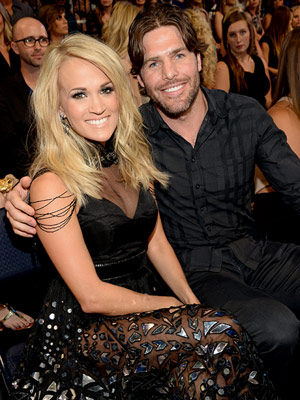 Paul Redmond/Getty Images
Country star (and new mom!) Carrie Underwood opens up about body issues, breast-feeding struggles, and how she makes her marriage work. Subscribe now for exclusive family photos and an inside look into how she's adjusting to motherhood, only in PEOPLE!
For nearly five years, Carrie Underwood and her husband, NHL star Mike Fisher, were a team of two.
That changed, of course, when they welcomed son Isaiah Michael last February.
"Your marriage does change a lot when you have a baby — it's a whole new dynamic," she tells PEOPLE in this week's cover story. "Neither one of us had really been baby people or been around a ton of babies. We're learning together."
The singer, whose new album Storyteller (preorder it here), is out Oct. 23, admits that the added bustle of parenthood can make date-night time a challenge.