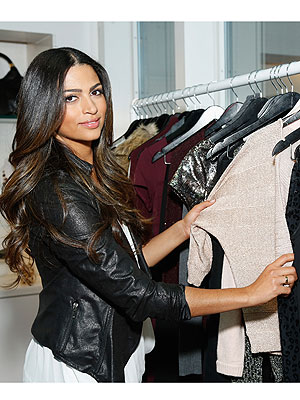 Courtesy Macy's
Talk about hands-on parenting! In the McConaughey home, Matthew is responsible for keeping the kids well groomed.
"[He's] a great haircutter," Camila McConaughey tells PEOPLE at the I.N.C. for Macy's presentation of the Winter 2013 collection on Thursday. "He cuts really well … kids hair that is."
Between son Levi, 5, daughter Vida, 3½, and youngest son Livingston, 10 months, the Dallas Buyers Club star, 43, — who wed Camila, 30, last year at their Austin, Texas property — has plenty of little ones to practice on.
"He's actually the only one that cuts their hair," she adds.
Read More