Apparently friendship passes down from generation to generation.
Singer and actress Jessica Simpson's look-a-like daughter Maxwell Drew, 3, cuddles up to her mom's longtime BFF CaCee Cobb's baby girl in a sweet new photo that Simpson, 34, shared on Instagram.
In the photo, Maxwell holds tiny Wilder Frances in her arms as the 1-month-old gives a little smile for the camera.
"Maxwell and Wilder – a dream come true for me and @caceecobb #DoubleBFF," Simspon captioned the picture, posted on Saturday.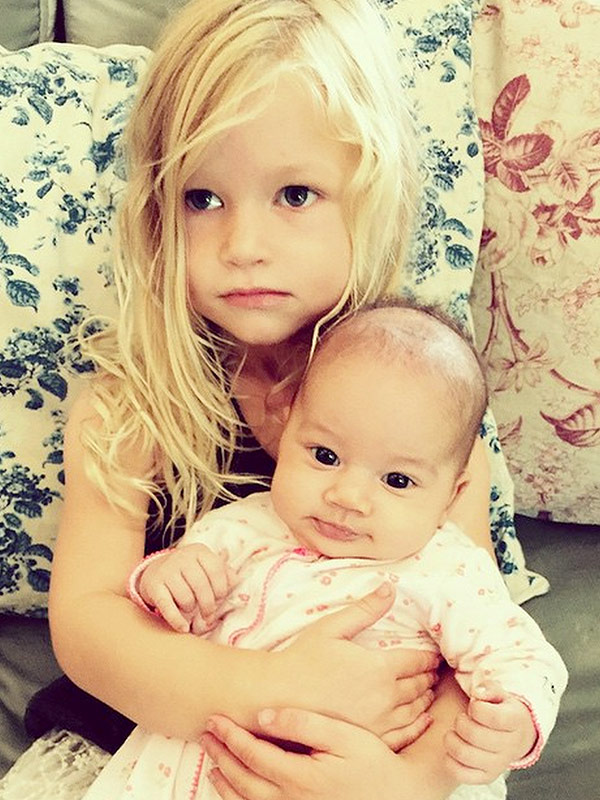 Courtesy Jessica Simpson