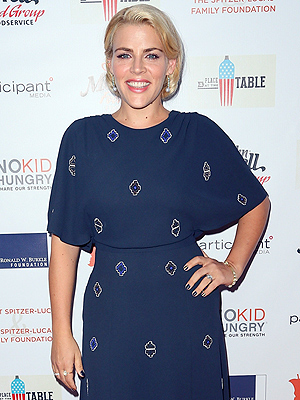 David Livingston/Getty
Busy Philipps's daughter Cricket Pearl is really keeping her mama hopping!
While attending Share Our Strength No Kid Hungry's fundraising dinner in Beverly Hills on Saturday, the actress told PEOPLE that her youngest daughter with husband Marc Silverstein is following in her very active footsteps.
"Cricket's full on running. She's a wild woman!" Philipps, 35, says.
"I never understood, my mom just keeps laughing and says that now I'm getting what I deserve because I was such a crazy baby."
Although the 15-month-old is Philipps's second child, she admits Cricket's big sister Birdie Leigh, 6, was a "totally different" baby.