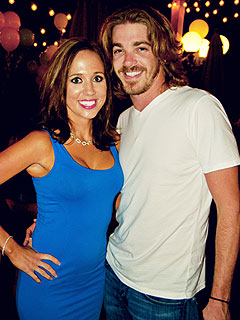 Amanda Vaughn/Red Owl Photography
Bucky Covington is going to be a dad!
The country singer and his fiancée, publicist Katherine Cook, are expecting their first child this fall, the American Idol alum confirms to PEOPLE exclusively.
Though the soon-to-be dad, 36, admits the news did take a minute to sink in at first.
"Katherine came and threw a pregnancy test in front of me — three of them actually — and they all said the same thing. The only problem was I didn't know what they were! I was like, 'What is this? Are you okay?'" Covington tells PEOPLE. "So she told me and I got so excited!"
The musician and Cook, 30, are eager to find out the sex of their baby.
Read More