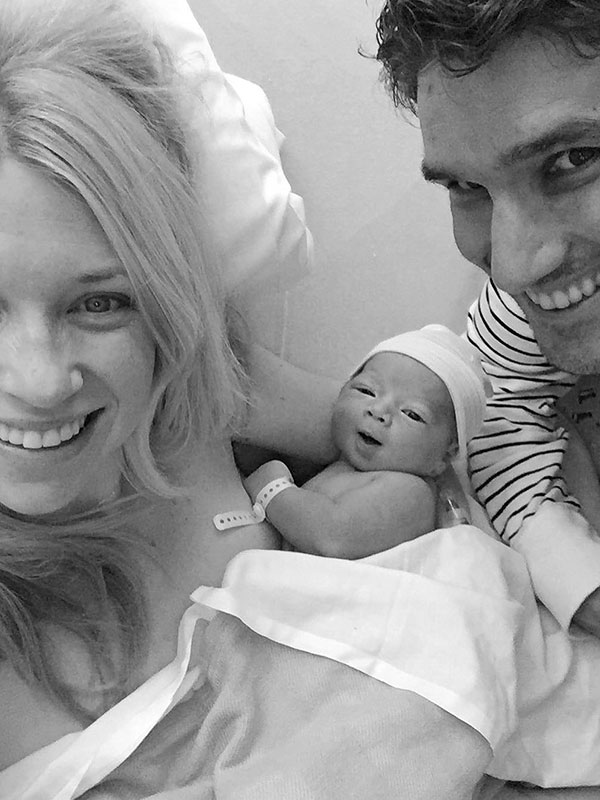 Brooke White/Instagram
Brooke White is a second-time mom!
The American Idol alum and her husband Dave Ray welcomed Sonny John Ray into the world at 7:08 p.m. on Saturday, Sept. 3. Sonny John weighed in at 9 lbs., 9 oz., and measured 22 inches long.
"Happy Sunday!! Look who finally had a baby," White, 33, announced on Instagram.
"We are so pleased to introduce you to our not so little- little man, Sonny John Ray. Pushed him out yesterday 9/3/16 at 7:08 pm at a whopping 9 lbs 9 oz and 22 in! He's alert and amazing and already giving us smiles. couldn't be more obsessed with our butterball! Can't wait for him to meet his big sister. So grateful! More details to come on his birth, but I gotta feed a hungry kid!"