"Boring" is not a word Brooke Burke-Charvet knows well.
With four kids — Shaya, 6, Rain, 7, Sierra, 12, and Neriah, 14 — and their busy schedules to juggle, the TV personality is always on the go.
"I have a kindergartener and a teenager and everything in between. Rain had her first cavity so we were in the dentist this week, that was a big deal," Burke-Charvet, 42, told PEOPLE during the Embassy Suites Hotel's Pretty Great Family Debate at Dylan's Candy Bar in New York City on Thursday.
"Shaya got a drum set for his sixth birthday — I don't know if it's the worst gift or the best gift I ever purchased."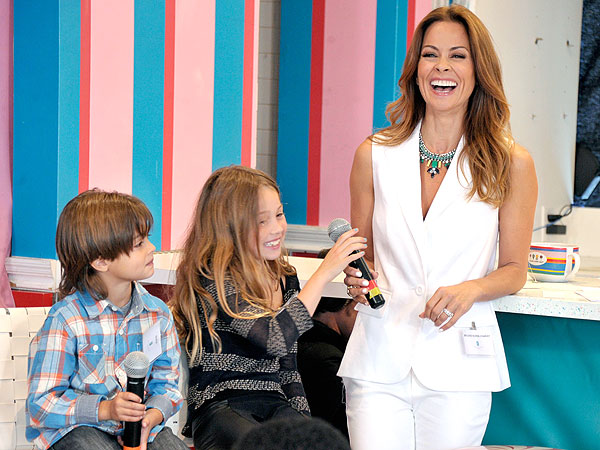 Stephen Lovekin/Getty