Megan Fox and her unborn child are bonding in ways they can only understand.
The actress appeared on Tuesday's Jimmy Kimmel Live!, and chatted about how she and the baby are already communicating.
"You don't hear an audible voice, but you hear messages, if you're open to it," Fox, 30, explained to the late-night host about her mother/child conversations from the womb. "For instance, this baby wanted me to live somewhere else so we're moving to a whole different place in Los Angeles because I feel like that's where this baby wants to be raised."
Fox further joked about her "super genius" third child even comparing her baby to engineers Wernher von Braun and Elon Musk.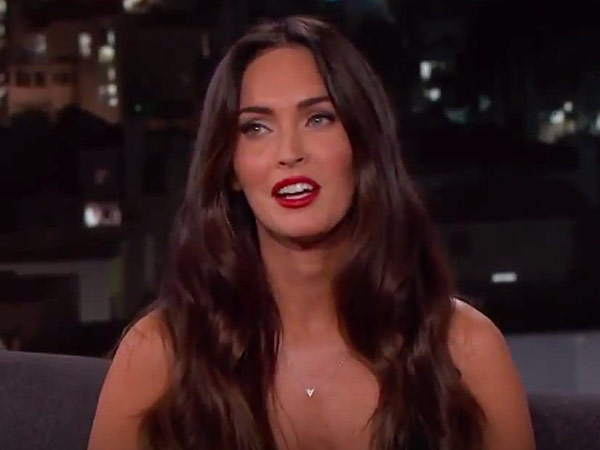 Source: JKimmel Live/Youtube