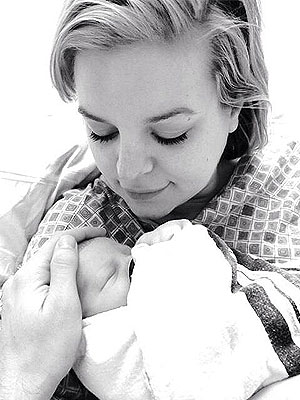 Courtesy Barash Family
Her character Maxie Jones' journey as a mom may have come to an end, but Kirsten Storms' is just beginning!
The General Hospital star, 29, and her husband Brandon Barash welcomed daughter Harper Rose Barash on Tuesday, Jan. 7, the couple confirm.
Barash, 34, took to Twitter early Wednesday morning to break the news of their baby girl's arrival.
"Our passenger has touched down and arrived. Welcome to our world. There has not been a more fulfilling day," he wrote.
Sharing photos on Thursday, he adds, "Just the three of us…well, the Queen, the Princess and a dad's hand."
Read More