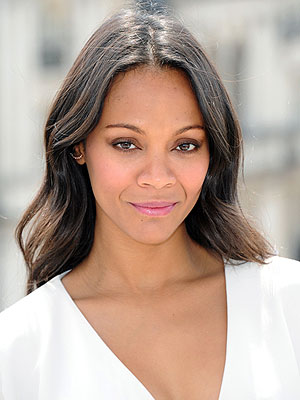 Stuart Wilson/WireImage
It might be double the effort, but Zoë Saldana is staying true to her promise.
After making a commitment to reclaim her body after babies, the mom of two gave her followers a glimpse into how she manages to stick to her healthy habits while still keeping her twin boys, Cy Aridio and Bowie Ezio, entertained.
And between the 5-month-olds becoming more active and their teething troubles, Saldana has been forced to get creative with her kiddie care.
"Being that I workout (and work) out of the house I'm thinking why not make them a part of some of the things I am doing? Especially exercising," she writes on Facebook.
"It may seem distracting but at the end of the day how else are we going to get things done? Plus, babies find us just as amusing as we find them. Thank God for that."