No post-baby bloat here — Teyana Taylor has her abs back a whopping six days after giving birth to daughter Iman Tayla.
The singer, who welcomed her first child with fiancé Iman Shumpert Dec. 16, showed off her teeny tummy in an Instagram Tuesday, wearing just a sports bra and low-rider underwear.
"Dear Baby Iman…. Thank you for this snap back in 6 days I love you my darling," she captioned the photo, adding that she hasn't even gone to the gym.
Taylor also included the hashtag #StillGotALongWayToGoButImGettingThere, though her followers disagree that she has any work left to do.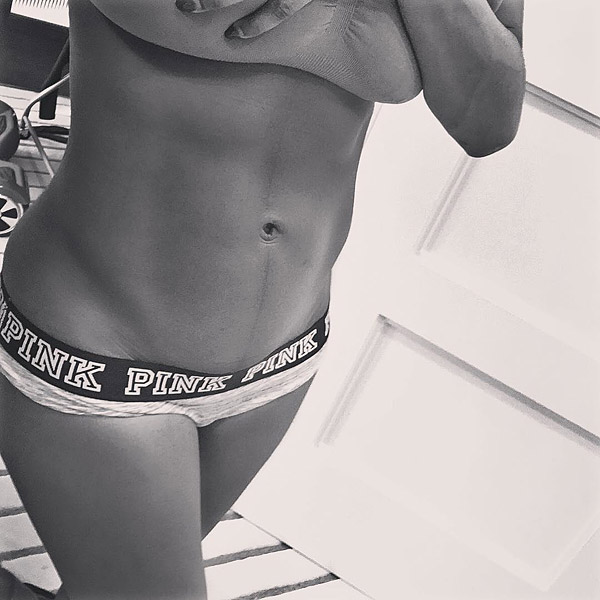 Teyana Taylor/Instagram
Read More