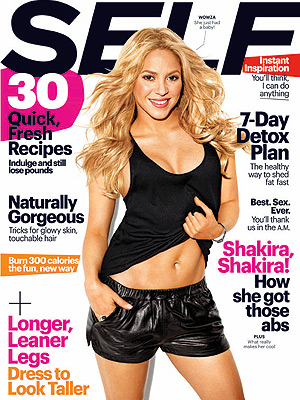 Courtesy Self
Looking at Shakira's rock-hard abs, it's hard to believe that the singer delivered her first child earlier this year.
But the new mom, who's featured on the cover of the September issue of Self, tells the magazine that she didn't snap back into shape immediately after her son, Milan, was born in January.
"After the delivery, you look like a shar-pei!" the 36-year-old admits.
Shakira says she avoided packing on too many pregnancy pounds by training four to five mornings a week. "I did Zumba throughout my pregnancy," she reveals, and even worked out privately with its creator, Beto Perez.
Read More