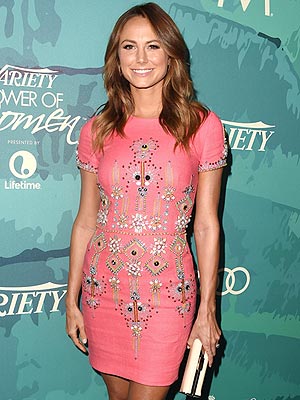 Steve Granitz/WireImage
It's been less than four months since Stacy Keibler gave birth to daughter Ava Grace, but she's already bounced back to her pre-baby body thanks to a healthy diet and a regular workout routine.
"I feel strong, flexible, and very high energy," Keibler, 35, posted on her website. "In fact, my abs are in better shape now than before I got pregnant!"
The actress and TV host says she was able to drop the pregnancy pounds thanks to staying active and maintaining healthy eating habits.
"What I put into my body was the biggest single thing that helped me get back in shape," she shares.
Keibler also credits breastfeeding — which she notes burns 300 to 500 calories a day — and exercise to her postpartum weight loss.