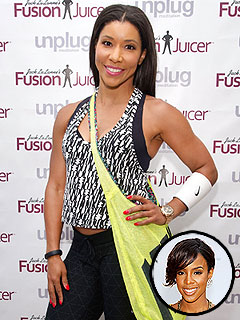 John Sciulli/Getty
Kelly Rowland is having no trouble finding her motivation to stay fit during her pregnancy.
"Her number one concern is just to be healthy for her baby," her trainer, Jeanette Jenkins, told PEOPLE at a party celebrating the 100th birthday of American icon Jack LaLanne in Los Angeles on Thursday. "She's going to be the most incredible mom."
Jenkins says the mother-to-be has been maintaining a regular workout schedule.
"We work out Monday through Friday, but we just keep it at a moderate level," says Jenkins. "We stay within her doctor's guidelines and work out anywhere from 30 minutes to an hour so it's not anything exorbitant."