This mom isn't taking no for an answer.
On Friday, Zoë Saldana posted a photo on her Facebook page showing her working up a sweat on a treadmill.
She accompanied the photo, in which she sports a red T-shirt and colorful leggings, with a lengthy description of her journey to reclaim her body after giving birth to twin boys Cy Aridio and Bowie Ezio in November.
"Your body changes dramatically, inside and out. You grow in places you never knew you could, and you are tired beyond belief. In some cases more than others, your body experiences a kind of trauma through childbirth that is difficult to explain unless you've had that experience," the Guardians of the Galaxy star, 36, writes.
"My case was like that, everything from my thyroid to my platelets crashed. Thank God, we are all doing great now, but my body was really bent out of shape after the boys were born."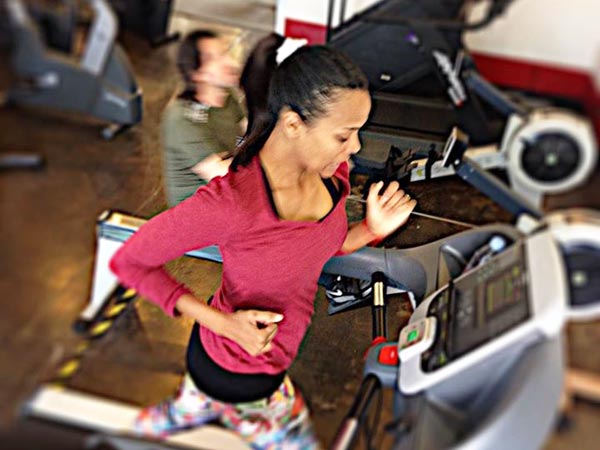 Courtesy Zoe Saldana