Taylor Earnhardt Putnam's race to motherhood is complete!
A rep for the professional rodeo competitor confirmed to PEOPLE exclusively that Sage Nicole Putnam was born in Mooresville, North Carolina, on Tuesday, July 12, at 5:27 a.m.
The daughter of Earnhardt Putnam and husband Brandon Putnam came into the world weighing 6 lbs., 11 oz., and measuring 19 inches long.
"Brandon and I wanted a name that was unique," Earnhardt Putnam, 27 — who is the daughter of Teresa Earnhardt and the late Dale Earnhardt Sr. — tells PEOPLE exclusively.
"We heard the name Sage one day and were pretty well set on it from that moment. And Nicole is my middle name and they just went together so well."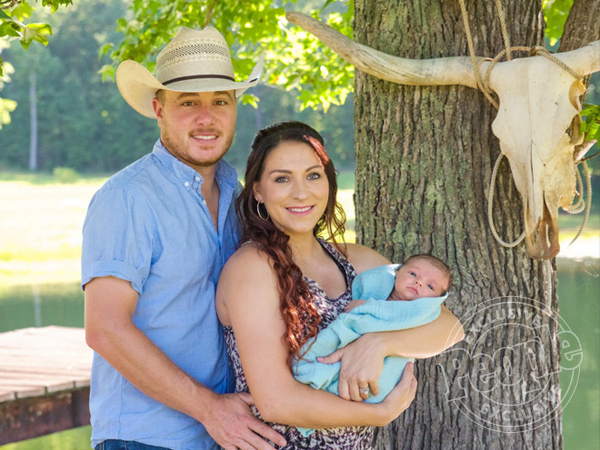 Lyn Caldwell/madeyoulookphotography