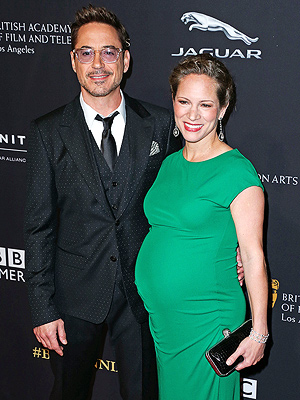 Splash News Online
Robert Downey Jr. and his wife, Susan, have welcomed a daughter in Los Angeles, PEOPLE has exclusively learned.
The new dad announced his baby girl's arrival in a post on his Facebook Wednesday.
"Yep … Avri Roel Downey joined the party @ 3:22 a.m. on November 4th … she's 7 lbs even, spans 20 inches, and is accompanied by a variety of Susan's traits that have seemingly overwritten my 'junk DNA,' " he writes.
The actor also joked his photo collection has already grown in size — and he doesn't have plans of stopping anytime soon.
"After 9 months of intensive development, Team Downey is pleased to announce our 2014 fall/winter project. Principal photography commenced 11-14 and will continue until she says, 'Dad! You are embarrassing me … I'm 30, this has gotta stop,' " he adds. "I'll post pics here + there when I'm not too busy staring…"