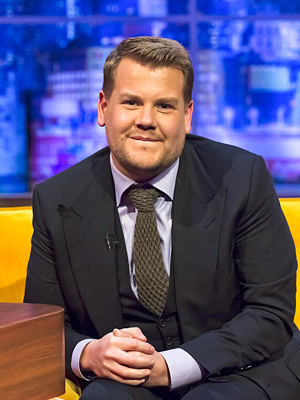 Brian J. Ritchie/Rex USA
He's getting an early start on staying up late — James Corden is a new dad.
The British actor and comedian, who will take the reins of The Late Late Show from the departing Craig Ferguson, and wife Julia welcomed their second child on Monday, Oct. 27, his rep confirms to PEOPLE.
Daughter Carey (mom's maiden name) joins big brother Max, 3½, at home.
"I can't describe how thrilled and honored I am to be taking over from the brilliant Craig Ferguson," Corden, 36, said last month. "To be asked to host such a prestigious show on America's No. 1 network is hugely exciting. I can't wait to get started, and will do my very best to make a show America will enjoy."
Read More