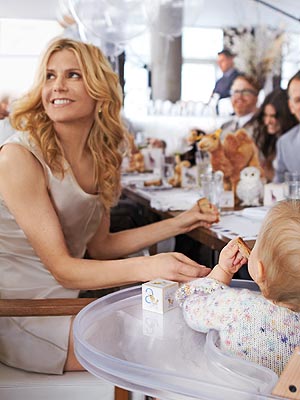 Francesco Lagnese/Martha Stewart Living
Who better than to throw the perfect party than Martha Stewart?
In March, the doting grandma put her superb taste to the test as the host of her granddaughter Jude's first birthday, held at Perry St. in Manhattan.
Owned by family friend Jean-Georges Vongerichten, the modern eatery set the scene for the whimsical celebration that toyed with a stuffed animal theme stretching from the adorable centerpieces to the personalized placemats.
Outfitted in a beige silk skirt and a gray jersey tank top, the birthday girl arrived with mom Alexis, who dressed the part in her own beige satin number.
"Mother and daughter beamed as they entered the restaurant and saw the decorations for the first time," Stewart recalls in the October issue of Martha Stewart Living.
Read More