Hoppy birthday, John and Michael!
Actress Sherri Saum and her husband Kamar de los Reyes celebrated a major milestone in their twins' lives — their first birthday! — with a frog-themed party at their Hollywood-area home on Saturday, May 16.
After receiving invites from EchoAge, guests — including The Fosters cast — showed up at the backyard bash, which Good Carma Studio and Laura Stewart Design had transformed into a party space inspired by the boys' favorite cartoon, Atención Atención.
In between playing games and posing for pictures, guests noshed on a barbecue spread of salads, mac & cheese and chicken fingers. Trays filled with nutritional chocolate shakes from Usana were also passed around to the pint-sized crowd, while the adults sipped on La Croix's lemon, lime and passion fruit sparkling water.
Before heading home with treat bags filled with goodies from Mabel's Labels, Little Green and Soothie Suckers, everyone indulged in Polkatots's dessert bar, made up of caramel apples, one-shaped cookies and a vanilla and chocolate frog cupcake cake.
The Fosters returns June 8 at 8 p.m. on ABC Family.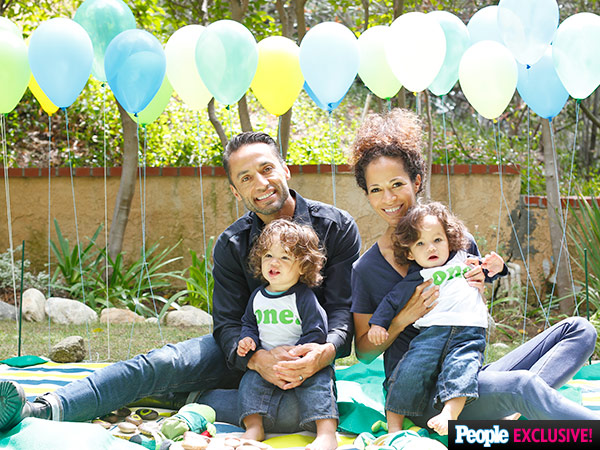 DustyLu Photography