Penelope Scotland Disick turned 2 years old Tuesday, and her family is celebrating in typical Kardashian fashion: by posting adorable Instagrams.
The daughter of Kourtney Kardashian and Scott Disick (who will be a big sister soon enough) has been making cute cameos on Keeping Up with the Kardashians this season. But nothing can compare to the throwback pics her grandma and many aunts are sharing to mark her special day.
"Happy Birthday my little pushka! I love u so much!!!!" Kim Kardashian captioned the snapshot below of little P looking sassy as ever in a chambray shirt, pink sunnies and matching pacifier.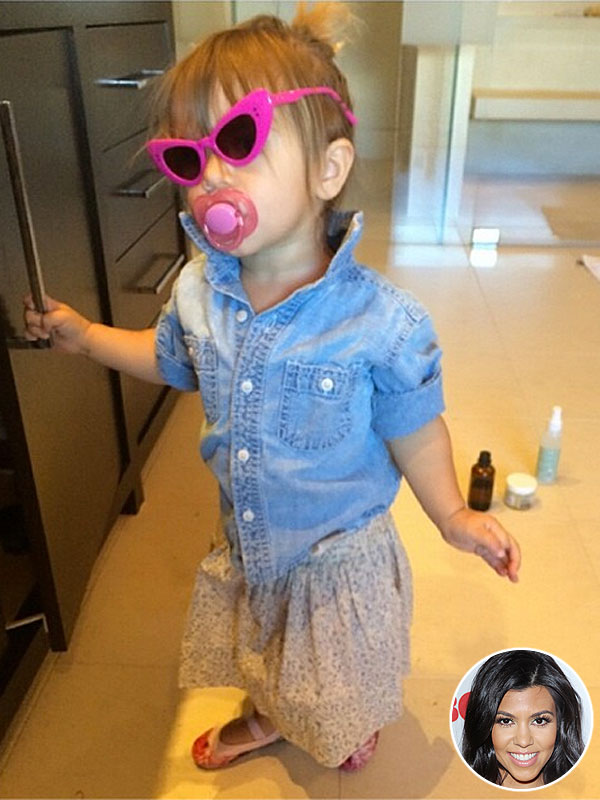 Courtesy Kim Kardashian; Inset: FilmMagic