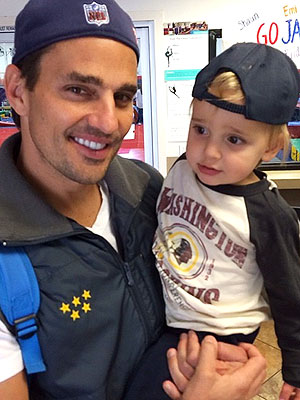 Courtesy Bill Rancic
Bill Rancic is one proud papa!
At just 2½ years old, his son Duke is already hitting some big milestones: The tyke speaks not just one, but three different languages.
"He can count to 10 in Spanish, which is pretty awesome," the reality star tells PEOPLE of his son with Giuliana Rancic.
"And Giuliana's teaching him Italian," he adds. "It's great! He's a sponge."
Of course, the 43-year-old dad is especially excited to see his son getting into sports. "We go to the park in the afternoon," he shares. "I've got a little tee-ball set up and I'm teaching him to hit the ball. We're having a lot of fun together."