Flossing doesn't get much fiercer than this.
On Wednesday morning, Beyoncé, 33, posted a GIF on Instagram of her and her baby girl, Blue Ivy, flossing their teeth.
And the mother-daughter duo looked adorable in matching Sunday Somewhere sunglasses, chunky gold jewelry and patterned shirts.
It should be noted that Blue has more fashion sense than any 3-year-old we've ever met … and personality — most toddlers we know don't master the peace sign until at least kindergarten.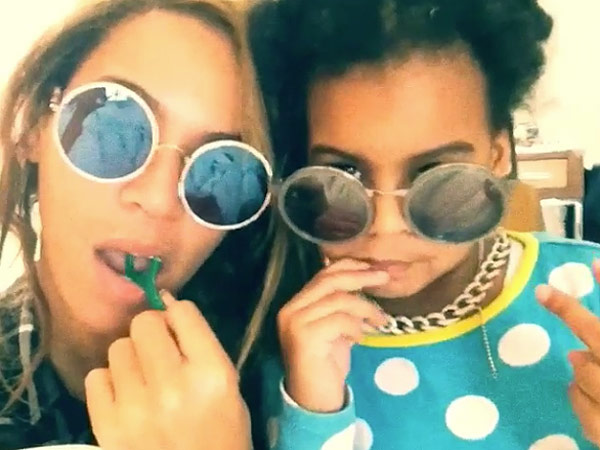 Courtesy Beyonce