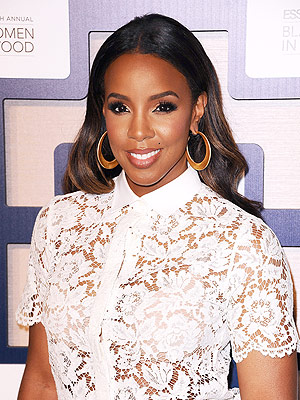 Jason LaVeris/FilmMagic
Kelly Rowland's newborn already has some famous friends.
The singer, 34, spilled the beans about new-mom lunch dates with her former Destiny's Child band members — and they now involve their active little tots.
"Just the other day we were all able to sit down and have lunch together, and that always feels good," Rowland said during an interview on the Meredith Vieira Show on Tuesday, also mentioning that her pal Beyoncé brought along 3-year-old Blue Ivy to play with her 4-month-old son Titan Jewell.
But she admitted that the catch-up sessions have quickly turned into toddler time. "Titan's screaming and Blue is probably climbing something," she joked to talk show host Meredith Vieira.
The old friends still manage to squeeze in some baby-free nights out on the town.