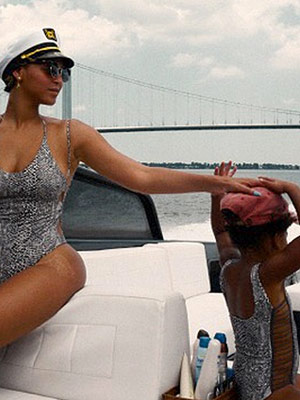 Courtesy Beyonce
Queen Bey, or Captain Bey?
Beyoncé rocked a printed black-and-white one-piece swimsuit that she topped with a captain's hat in photos she shared on Instagram on Friday.
The 33-year-old singer matched her daughter, Blue Ivy, 3, who wore a swimsuit in the same print, as the pair took to the water with papa Jay Z.