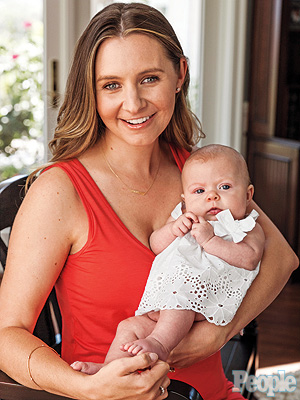 Marc Royce
Good things come to those who wait, but after close to five years of marriage, Beverley Mitchell is thrilled she and her husband finally decided to take the plunge into parenthood.
Despite the couple's list of prerequisites to parenting, the actress and Michael Cameron welcomed their daughter in March — and Mitchell admits the timing turned out to be perfect.
"We didn't think we were ready, but at the same time, what does that mean?" the new mom, 32, tells PEOPLE exclusively.
"Everyone is always waiting to be so far in their career, to have this amount of money, to travel the world or this or that. The reality is you will always find some reason that you can't do something."
Read More