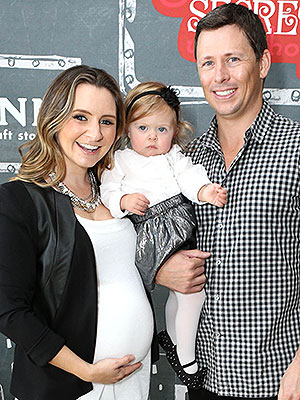 Tiffany Rose/WireImage
Beverley Mitchell is in heaven!
The actress and her husband, Michael Cameron, welcomed their second child, son Hutton Michael Cameron, on Wednesday, Jan. 28, her rep confirms to PEOPLE.
"Kenzie is proud to announce the arrival of her sweet baby brother," Mitchell, 34, announced Tuesday on social media.
"Thank you for all the love and well wishes!"
Although the couple are already parents to 22-month-old daughter Kenzie Lynne, Mitchell — who announced her pregnancy in September — admitted she was "terrified" after discovering her baby on the way was a boy.
"I've got the girl thing down. Little boys pee on everything!" she told PEOPLE in December.