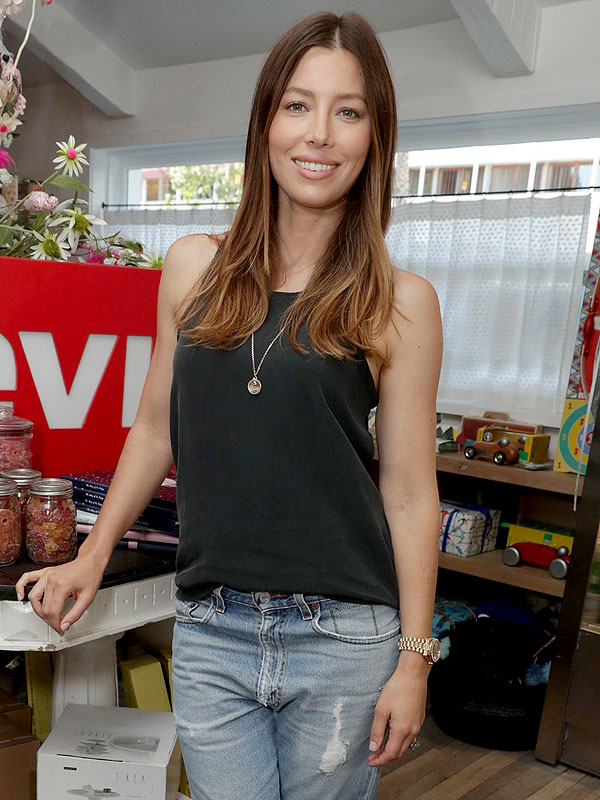 Eric Charbonneau/Invision/AP
Jessica Biel habitually tops Hollywood's best-dressed lists. But now that she's a mom, the actress' wardrobe has gone through a bit of a transformation — and as she says herself, it's not always pretty.
"I have always been more of a casual dresser in general, but definitely [since] becoming a mom, I just find myself constantly dirty," Biel, 34, told PEOPLE with a laugh Wednesday at the Levi's Brand Back To School Event she hosted with Estee Stanley at their restaurant Au Fudge in West Hollywood.
Though the New Year's Eve actress has tried to maintain her pre-parenthood ensembles, her 16-month-old son Silas Randall with husband Justin Timberlake has had his own plans for his mom's designer duds.
"I put on a nice outfit and two seconds later I've got tiny spaghetti-hand marks all over, and I end up ruining things all the time," she shares.