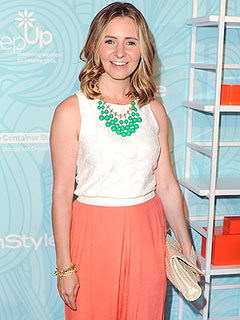 Jon Kopaloff/FilmMagic
Motherhood suits Beverley Mitchell.
It really suits her — to the point where the former 7th Heaven actress can't imagine herself doing anything else besides being a mother.
"I fully embrace mommyhood to another level to where all I want to do is be a parent. I just want to be with her," she told PEOPLE while attending the 11th Annual Inspiration Awards benefitting Step Up.
"I think what's been surprising is that just how natural and how amazing it is, and how I really don't want to do anything else."
The 33-year-old admits welcoming daughter Kenzie Lynne with her husband Michael Cameron was a seismic shift in the attitude she had towards parenthood.
"With my friends who are moms, I used to think, 'Ugh, they're so boring, they never go out!' [Now] I am so that woman!" she says with a laugh.