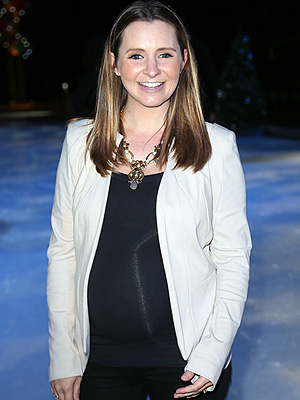 David Livingston/Getty
If you still think of Beverley Mitchell as teen queen Lucy Camden from 7th Heaven, you're not alone.
"I still don't feel old enough to be a mom!" the 34-year-old mom of two tells PEOPLE.
But don't get her wrong, she's "madly in love" with daughter Kenzie Lynne, 2, and son Hutton Michael, 3 months.
"Of all the amazing things I've done in life, nothing has been more important. Being a mommy is the best thing I've done," Mitchell says. "Seeing them embrace life with their fresh eyes and excitement really grounds you and makes you realize what life's really about."
While pregnant with Hutton, Mitchell shared that she was "terrified" to have a son, but she has since realized that most things she was worried about turned out to be non-issues.