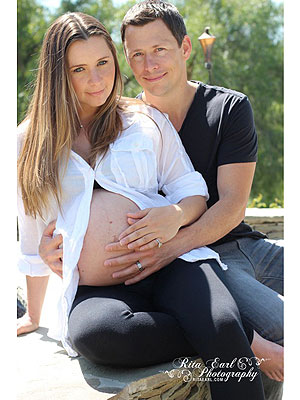 With Michael at 39 weeks – Rita Earl Photography
Thanks for welcoming our newest celebrity blogger, Beverley Mitchell!
Best known for her role as Lucy Camden on the long-running drama 7th Heaven, the actress most recently played Kaitlin O'Malley on The Secret Life of the American Teenager.
Mitchell, 32, and husband Michael Cameron have announced that they're expecting their first child — a daughter! — in April.
You can find her on Facebook, WhoSay and Twitter @beverleymitchel.
In her latest blog, a 39-weeks-pregnant Mitchell writes that she hopes for just a bit more time to finish the nursery — and shares her maternity portraits.
Read More