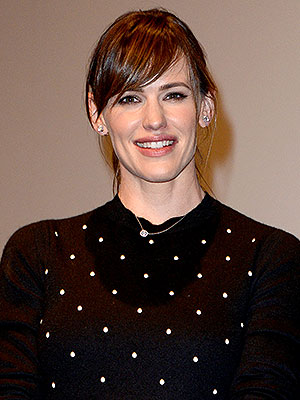 C Flanigan/Getty
When in need of some life advice, there's one gal pal that Jennifer Garner can always be sure to rely on: Reese Witherspoon.
"If I run into Reese, she and I have so much to talk about," Garner, 42, told PEOPLE at the press day for her new film Danny Collins, in which she stars alongside Al Pacino. "We'll be on the street corner and just be like, 'What do you do about this, and how did you handle this?' "
She continues, "I'm so grateful for that very specific kind of friend."
A typical juicy conversation that takes place between the two hard-working Hollywood mothers may specifically consist of whether or not a role is worth (temporarily) departing from motherhood.
"I have such a big thing to balance [jobs] against that it has to be something I love so much," Garner says of feeling "surprised," but grateful every time that she gets handed a new offer and has to think about calling in the in-laws for some long-term babysitting.