They said they weren't going to "hide" their daughter from social media, and five days after welcoming baby Luna Simone, John Legend and Chrissy Teigen have shared the first photos of their newborn, along with her nickname.
"Hi my lulu!" the first-time mom captioned an Instagram photo of herself with Luna. Legend's image was captionless, allowing his daughter to take center stage.
Wearing a black bra and leggings, Teigen, 30, held her daughter in one arm while rubbing her head as she was also joined by her mother Vilailuck Teigen. "Lulu and me," the proud grandmother captioned her own photo.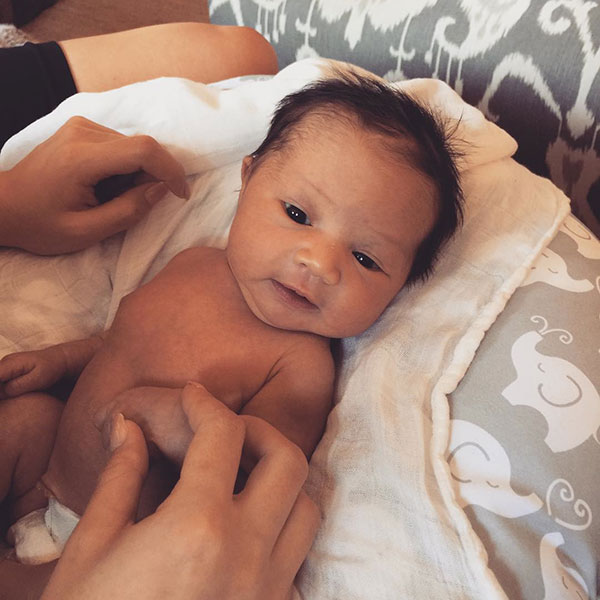 Chrissy Teigen/Instagram