Welcome to the wild west.
Kourtney Kardashian treated her baby boy, 9-month-old son Reign Aston, to an incredible park playdate at Yellowstone National Park.
In the sweet snap posted to Instagram Thursday, the reality star holds her son on her hip while channeling Davy Crockett with her coonskin cap.
Kardashian, 36, has been taking advantage of the stunning scenery to share plenty of selfies — and practicing her target shooting — during her stay in Wyoming.
"Taking an I'm on a really high bridge selfie," she captioned a second shot of herself lying on a wooden walk.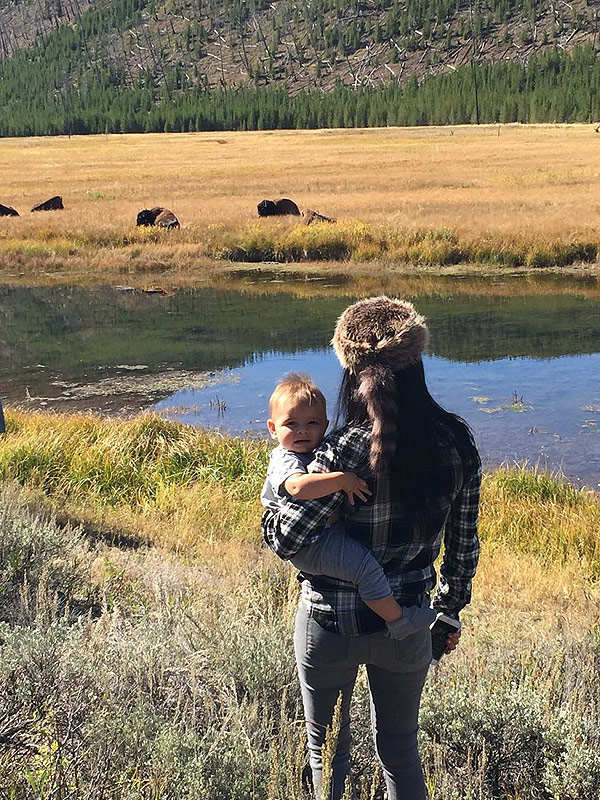 Courtesy Kourtney Kardashian