Meet River Rose Blackstock!
Kelly Clarkson may be on "cloud 9″ after welcoming her daughter, but the newborn is also sitting comfortably – in her carriage!
The new mom introduced her week-old baby girl via social media Friday, sharing a photo of her little lady snoozing in an appropriately rose-colored Silver Cross Chatsworth Poppy Doll Pram.
"Here is our beautiful baby girl River Rose; 6 lbs., 6 oz., 18 inches, and the greatest thing on the planet," the singer, 32, captioned the photo.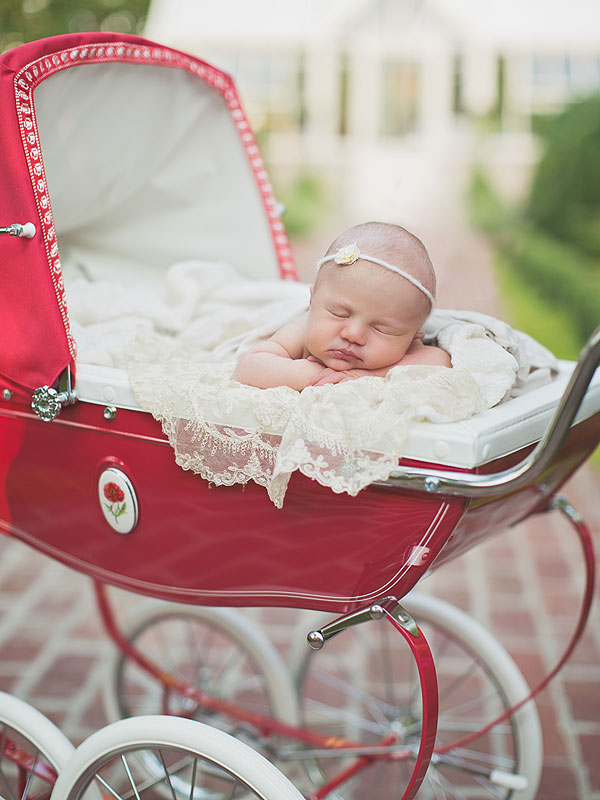 Courtesy Koby & Terilyn Brown/Archetype Studio Inc.