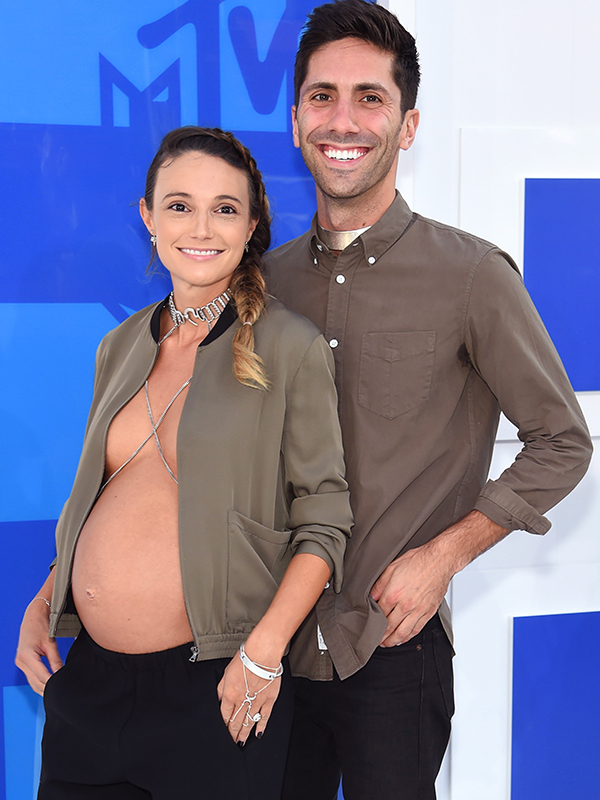 Jamie McCarthy/Getty Images
That's no Internet prank: Nev Schulman's fiancée really is showing off her bare baby belly on the MTV VMAs red carpet!
The Catfish host, 31, paid homage to his baby-girl-to-be Sunday evening as he knelt down and snuggled fiancée Laura Perlongo's exposed bump.
Perlongo, who works in creative advertising, turned heads as she walked the red carpet topless, instead draping herself in a jacket and sparkly Lizz Jardim chain that criss-crossed her breasts.
"If you told me I was going to feel this great at eight months pregnant, I would've been like, 'No way,' " Perlongo told PEOPLE at the event.
"I'm just so happy to be the guy on the red carpet with the pregnant lady who is killing it, just looking incredible," Schulman adds proudly. "She was already beautiful and now she's, like, times-10 beautiful."