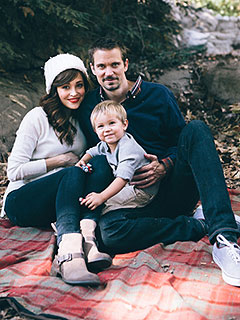 Caroline Lee/Woodnote Photography
He's here!
Autumn Reeser delivered her second son, Dashiell Ford Warren, at 2:45 a.m. on Monday, Nov. 25, she announced via Twitter.
"After a swift home birth, Dashiell joined our family at 2:45 this morning. We are SO thrilled!!!" the actress, 33, writes, sharing a photo of her newborn.
The new addition, who weighed in at 8 lbs., 8 oz., joins big brother Finneus James, 2½, Reeser's first child with husband Jesse Warren.
"Pregnancy is such an incredible time and I feel so lucky to have experienced it not just once, but now twice," she recently told PEOPLE.
Read More