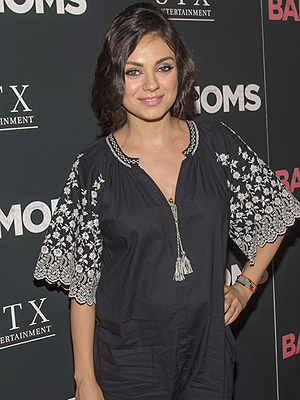 Mark Sagliocco/FilmMagic
Even celebrities experience breastfeeding shame.
Mila Kunis told Vanity Fair that she's gotten glared at for feeding her and husband Ashton Kutcher's daughter Wyatt, 21 months, in public.
"I support every woman's choice in what she wants to do and whatever makes them happy, but for me, I did nurse my child and I literally breastfed everywhere," Kunis, who is pregnant with her second child, says.
"There were many times where I didn't bring a cover with me, and so I just did it in a restaurant, in the subway, in the park, at airports and in planes. Why did I do it in public? Because I had to feed my child. She's hungry."