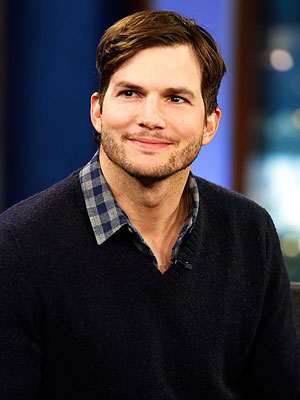 Randy Holmes/ABC/Getty
Turns out, explaining the Easter bunny to a toddler is no easy feat.
Ashton Kutcher stopped by Jimmy Kimmel Live! on Monday, where he explained that he and his wife, Mila Kunis, struggled to decide whether or not they should explain who the Easter bunny is to their 18-month-old daughter, Wyatt Isabelle, or not.
"We had a legitimate conversation as to whether or not we're going to go down that path," says Kutcher. "We think we're going Santa Claus, but we don't know about the bunny."
The actor, 38, notes that the logistics of the Easter bunny just don't add up.
"It's tough! It's like, why is the bunny laying eggs? 'Mommy, does a bunny lay eggs?' 'No, but the Easter Bunny does,' " he says. "And then it becomes a whole thing and then why were there little Peep chicken things?"