Ashton Kutcher and Mila Kunis are famously determined to ensure daughter Wyatt Isabelle's privacy. Over a year after her birth, her parents still have yet to share any photos of her — until now … maybe.
On Sunday, Kutcher shared a photo on Instagram of a baby girl, who may or may not be Wyatt, holding on to a balcony and pointing at the sky as she faces away from the camera.
"39 million people have fallen through the cracks into modern day slavery. #redsandproject," Kutcher captioned the photo, which also features red sand filling the cracks of the sidewalk the toddler is standing on.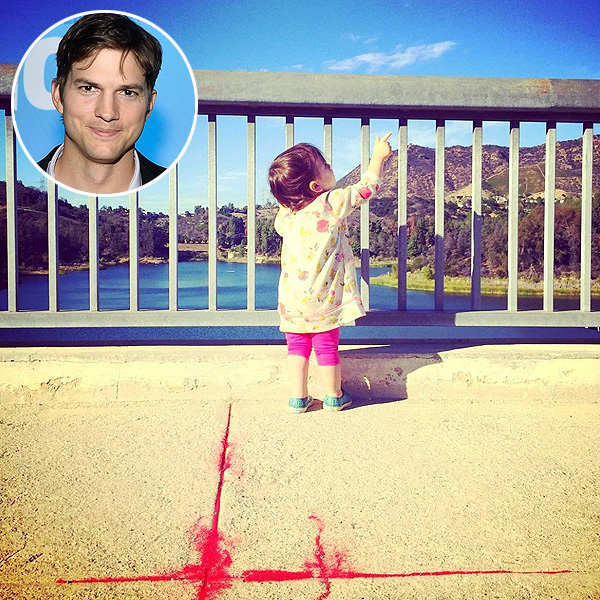 Courtesy Ashton Kutcher; Inset: Getty