Meet Jagger Snow Ross!
The 8-week-old baby girl — joined by Evan Ross and Ashlee Simpson — made her digital debut on Thursday in a sweet snapshot posted to Instagram by her proud new parents.
In the family photo, the couple gaze down at their daughter, who's dressed up in a white tutu.
"We love her so much!!! She is beyond everything!!! I have the best baby daddy in the world," Simpson, 30, writes.
The Wicked City star, 27, shared the same picture, writing, "Every day has been the best day!!! Such a wonderful blessing. Love you [Ashlee] best mommy in the world."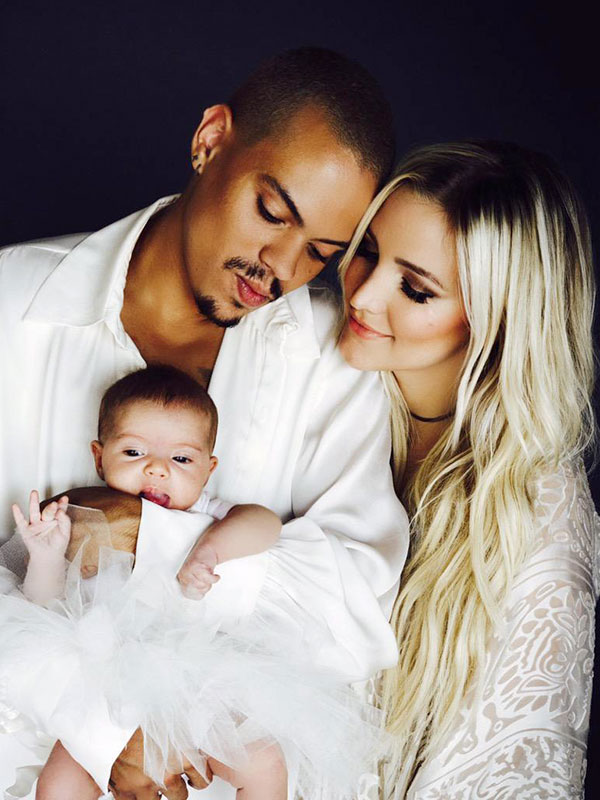 Kristin Burns Photography