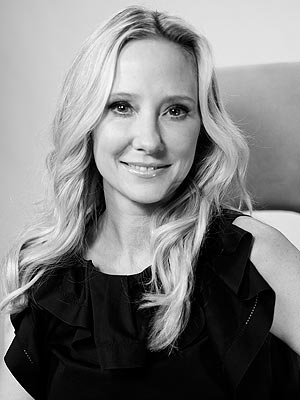 Anne stopped by the office – Ben Trivett/People.com
Thanks for welcoming our celebrity blogger, Anne Heche!
Best known for her roles on Men in Trees and Hung, the actress, 43, also starred in Return to Paradise, Six Days Seven Nights, Donnie Brasco and Wag the Dog.
She stars in NBC's new comedy Save Me — premiering Thursday at 8 p.m. — and recently launched Tickle Time, a line of mineral powder sunblock for kids.
Heche is "forever engaged" to James Tupper and is mom to two sons: Atlas, 4, and Homer, 11.
She can be found on Facebook as well as Twitter @AnneHeche.
In her latest blog, Heche shares her trick (yes, it involves bribing) to enduring a 15-hour spring break car ride. Plus, a special video for her blog readers!
Read More