Look who's back from her vacation!
After enjoying a little rest and relaxation in Hawaii, Anne Hathaway is back in Los Angeles — and back to bundling up her growing bump.
But the playful PDA between the actress and Adam Shulman continues: During their walk Wednesday, the mom-to-be stopped to plant a sweet smooch on her husband's cheek.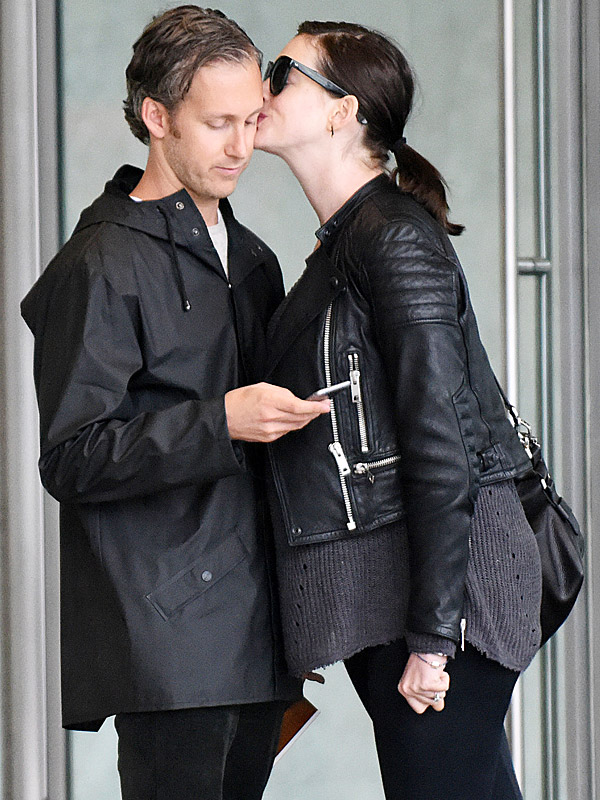 Splash News Online