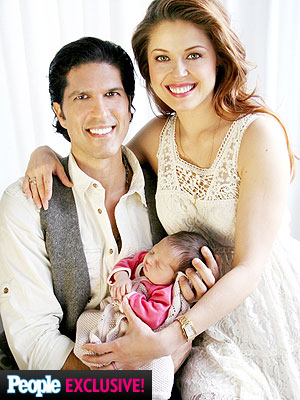 Marcy Browe
Anna Trebunskaya always envisioned a family in her future — she just never realized her dreams of motherhood would come much sooner than expected.
Following the initial shock that she was pregnant, Trebunskaya spent months researching baby gear, indulging in her sweet pregnancy cravings and deciding on a name for her daughter.
And it all paid off on Jan. 18 when she gave birth to her baby girl, Amalya, at home.
Now settling in as a family of three (plus their protective pooch, Murphy!), Trebunskaya, 33, and her actor boyfriend, Nevin Millan, are basking in complete baby bliss.
From the days leading up to her natural water birth to the most surprising part of motherhood, the Dancing with the Stars pro is opening up to PEOPLE about her first few weeks as a new mom.