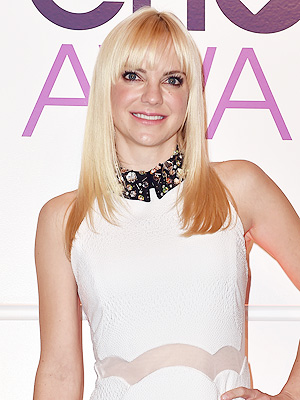 Kevin Winter/Getty
Anna Faris's son Jack is about to become her biggest fan.
"[He's] been recognizing [me] if I'm in something on TV," Faris tells PEOPLE of her 2-year-old son. "He's starting to understand."
The actress, 38, will co-host the 40th Annual People's Choice Awards with Mom costar Allison Janney, live from the Nokia Theatre in Hollywood Wednesday night at 9 p.m. on CBS.
"There's gonna be fear behind these eyes on the day I'm up there on stage," shares Faris. "I'm gonna try to hide it. There's gonna be some fear!"
But, luckily, she can count on Janney, 55, to be by her side. "I don't think I could do it with anybody else right now," she explains.