Chris Pratt literally dreams about the future — and he was ready to share some of those vivid visions with Ellen DeGeneres on Friday.
Topic No. 1? Baby No. 2 with wife Anna Faris.
"I did dream the other day that we had another baby," the actor, 34, told the host during a sit-down on The Ellen DeGeneres Show. "And I woke up and Anna said she'd had another dream that she was pregnant, so I was like, 'Whoa, might you be pregnant?' "
Chalk it up to a case of wishful thinking. "I don't think she is — this is not an announcement or anything," Pratt explained, adding that he'd happily give son Jack a sibling.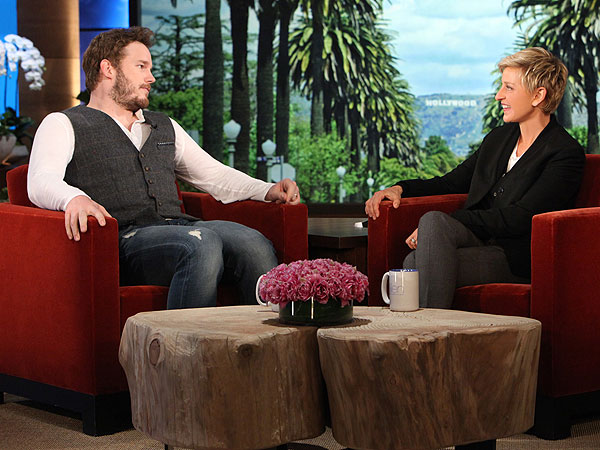 Michael Rozman/Warner Bros