No shoes? No problem!
Proud family man Chris Pratt took to Instagram on Sunday to share a sweet moment he snapped between his wife Anna Faris and their son Jack.
"Happy boy, happy wife, happy life, porch swing," Pratt captioned the photo of the Mom actress in a pink dress and their giggly 2½-year-old son sporting overalls.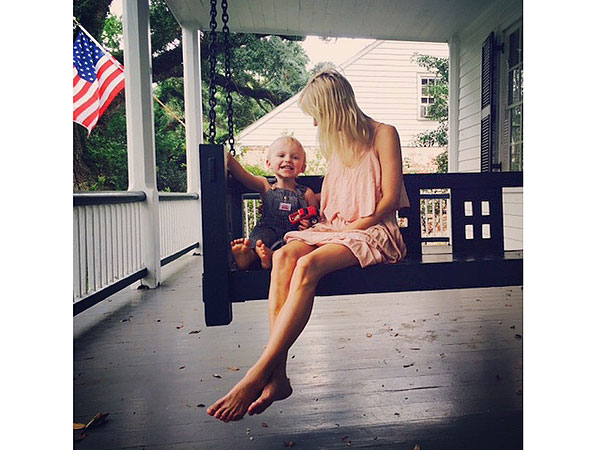 Courtesy Chris Pratt