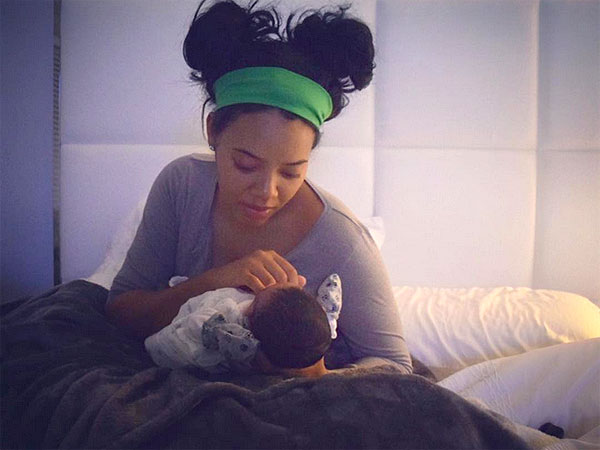 Source: Instagram
Angela Simmons is officially a mom!
The daughter of Run-D.M.C's Rev. Run took to Instagram to announce the arrival of her first child, a baby boy, on Thursday.
"The best part of life has just begun #Motherhood #ImSoInLove," the first-time mom captioned a photo of her holding her newborn son.
Simmons, 29, is a hip hop socialite, model and fashion designer, and most recently starred in the WeTV reality series Growing Up Hip Hop.