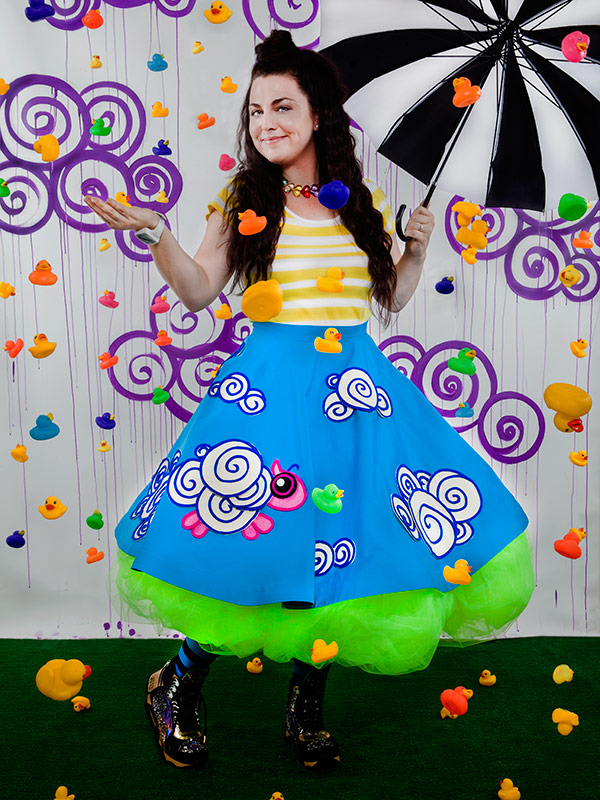 Drew Reynolds
Amy Leeis best known for her band Evanescence's dark, moody rock, but family life seems to have changed her tune.
The Grammy-winning singer will release Dream Too Much, a kids' and family album, later this month on Amazon. The 12-song set will include original tracks, as well as covers of classics (including the Beatles' "Hello Goodbye" and Ben E. King's "Stand By Me") and beloved children's ditties like "Rubber Duckie."
PEOPLE has an exclusive first look at the dreamy music video for the collection's title track, which Lee says was inspired by her 2-year-old son Jack Lion, whom she welcomed with husband Josh Hartzler in 2014.
"I was shocked by the huge emotion and the inspiration that came from having a child, and I am inspired by him all the time," Lee, 34, tells PEOPLE. "I just really wanted to make music again. And I thought when I had kids, I would want to do what I do less — I would just want to focus on being a mom and sort of retire. But I just don't feel that way! I feel so motivated. I have all these new feelings and thoughts and ideas to share."