Amber Rose knows that with parenting comes 24/7 uncontrollable worry.
"As a mom, you have a million different fears," the mom to 3-year-old Sebastian Taylor tells PEOPLE in an exclusive interview. "You don't sleep at night. You think about all the worst things that could possibly happen to your baby, and it really sucks."
But the constant concern is totally worth it for the trade-off of Sebastian's unconditional affection.
"I literally almost shed a tear every single time when he hugs me really tight and he says, 'Oh, Mommy, I love you so much,' " the actress and former model, 32, admits of her sweet son, whom she shares with ex-husband Wiz Khalifa. "I want him to do any and every thing that makes him smile and be happy forever."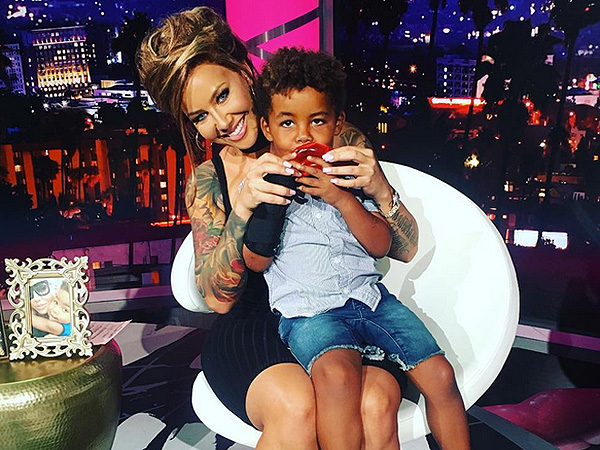 Source Instagram