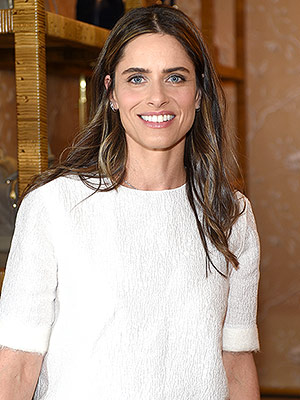 Stefanie Keenan/Gettty
Amanda Peet's kids are being raised Jewish, but they had questions about Christmas — so the actress co-wrote a children's book, called Dear Santa, Love Rachel Rosenstein, to address them.
"They were asking me, 'Why can't we have a tree? Is Santa coming to us? Who is Santa? What can we do for him?' " Peet tells PEOPLE. "They felt left out, as I think most Jewish children do, and I was exploring different ways to make sense of it."
Dear Santa, Love Rachel Rosenstein is about a young Jewish girl who wishes she could have Christmas. The Togetherness star co-wrote the book with writer Andrea Troyer, the wife of D.B. Weiss, who co-showruns Game of Thrones with Peet's husband David Benioff.
Peet, 43, and Troyer wrote the book two summers ago while their families were living in Belfast, Northern Ireland, where Game of Thrones films. During the writing process, they would test out portions of the book on their children.